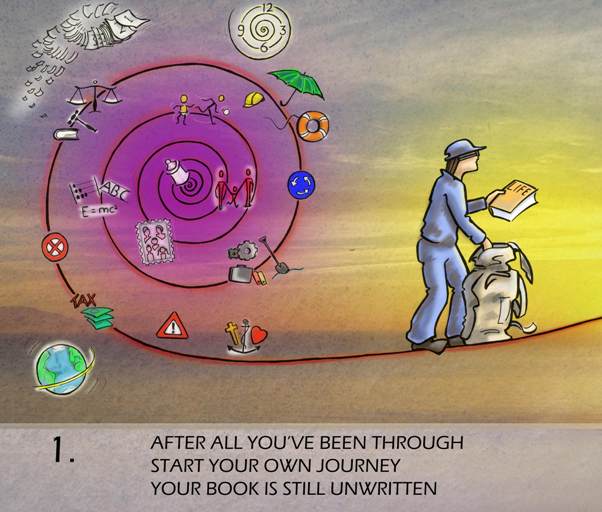 Turo has gone through a difficult period and has come to the decision to go on a new way and a new phase.
There are moments in life that you make or have to make a decision to do it differently. Just a new phase in your life, because you are ready for it. You are ready this situation. Or life needs a different turn. For example, because you discover that you were not doing well.
It can also be a more serious reason, because you have lost something or someone. Lost a certainty or friendship. The ideals of the past turn out to be different than expected or not feasible. Maybe you have gone through a crisis, things have become "too much" for you. Did you get burned out? Or even deeper, what was initially a flight or survival method, eventually became your rock bottom.
You have just made a new choice or have to gather yourself and pull yourself out of the valley.
The moment is there.
It is always exciting to take on new challenges. You are somewhere on the scale between excitement and fear, but you go for it. It gives you new options.
Turo is also ready for a new direction. He has experienced a lot and learned a lot. Enough baggage to learn new things and make new mistakes. He got through the worst crisis. A bit shaky, but full of meaning, he wants to start his own life in the right direction. Not how others thought it up for him, not according to well-intended advice and not because of what others would think. Everyone is different.
Turo, a sensitive, honest, curious, headstrong go-getter is going to start this journey. He does not yet know who he really is and what exactly he wants. Openminded, he will have to keep an eye on various pitfalls ("stay away from it") and set a new course. But this time in its own way.
It is his life, it is his book.