Farmer and coaching
As a farmer, you have a lot to endure these days. In addition to 'normal' business risks such as harvesting, milk yield, feed, prices, costs, personnel etc. You also have to deal with ever-changing regulations, sustainability, land use for wind turbines and solar parks, future prospects for your company, financial issues in follow-up, sales or quitting.

And on top of that, everyone has his or her private problems about, for example, parents, relationships, children and diseases. You're always expected to be able to deal with this kind of thing. That often works, but sometimes it is nice to consult with someone.
The danger is, then, that you will consult with one of your suppliers of feed or machinery. Or people from the bank, the accounting firm or a property developer. The degree of independence of the advice can then be seriously questioned. They all have their own interests. Moreover, the opinion often does not go beyond the content. There is nothing wrong with that, but you also want to talk to someone about personal issues.
Someone who understands what you mean without being directly involved.
Someone you can talk to about maybe you should change course. And when you can do that best. And what are you going to do to realize your dreams?
Young farmers
Young farmers in particular are having a difficult time at the moment. In addition to the problems mentioned above, they are faced with issues such as:
What are my talents?
Do I really want to be a farmer?
Is there automation in my choice, parents, family, or do I really have the freedom to choose what I want?
Does my character fit in with peasant life?
If I take over the company, what will all come into play?
Do I want to continue the company in its current form or will I adapt it?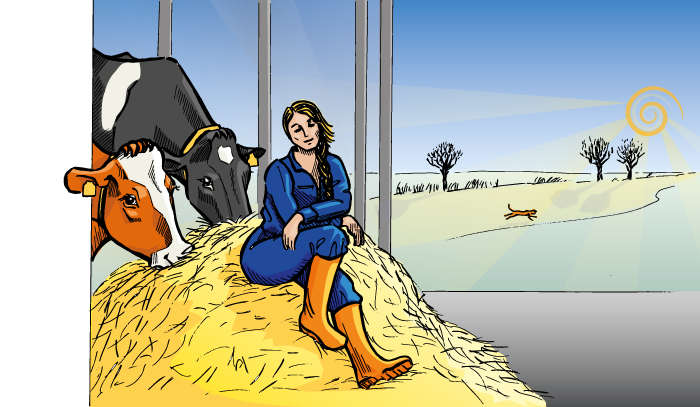 Especially for young farmers we have set up a private Facebook group. There, you can share your questions and comments with peers in a safe environment and in that way help each other.
You can become a member free of charge through (dutch facebook-group):
www.facebook.com/groups/jongeboeren